THE CIK-FIA KARTING ACADEMY TROPHY 2018 AT THE START IN FRANCE
On the weekend of May 4th-6th, the Vortex DDJ engines will be protagonists on the French circuit of Salbris during the first round (out of three) of the Academy Trophy
THE CIK-FIA KARTING ACADEMY TR...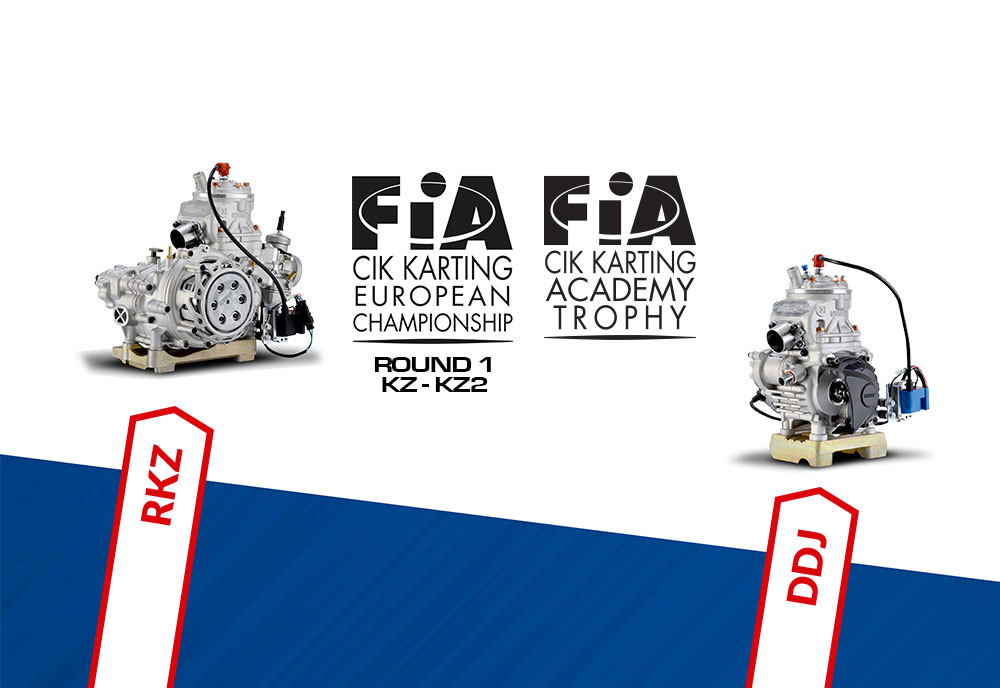 Less than a week before the start of the CIK-FIA European KZ and KZ2 Championship at the Salbris circuit, in France, where next to the major protagonists of international karting there will be the young talents of the Academy Trophy. In fact, on the weekend of 4th-6th May, the transalpine track will host the first round (of three) of the CIK-FIA championship, a one-make championship at its ninth edition, arranged with the technical cooperation of OTK Kart Group, which aim is to offer young talents from all over the world an international stage, for a modest and affordable budget.
Selected by any of their Federation, the young drivers who will show their performance this weekend will be as many as 51, coming from not less than 40 different countries. For all of them, an identical equipment: the kart they will take on track, sealed and selected by lots, will be set up with Exprit chassis, Vortex DDJ engines and LeCont tires.
An excellent test bench that has already proved in the past editions our DDJ engines potential, with absolutely steady performances, therefore, able to take to success only those who will impose their driving talent once on the track.
At the end of the three scheduled rounds, the winner of the CIK-FIA Karting Academy Trophy will be invited to attend the September round of the World Junior Championship 2018 in Sweden, as official driver of the OTK Kart Group. Moreover, the Federation will award the first five drivers with the free registration to the next year's World Championship, worth around 2,000 Euro per driver.
CIK-FIA Karting Academy Trophy 2018 Timetable:
May, 4th-6th: Salbris (France)
July, 13th-15th: Lonato (Italy)
September, 7th-9th: Genk (Belgium)