VORTEX AMONG THE PROTAGONISTS OF THE EUROPEAN CHAMPIONSHIP FOR KZ AND KZ2 IN FRANCE
On the French circuit of Salbris the Vortex engines shine thanks to the podium of Ardigò in KZ and to the fourth position of Piccini in KZ2
VORTEX AMONG THE PROTAGONISTS ...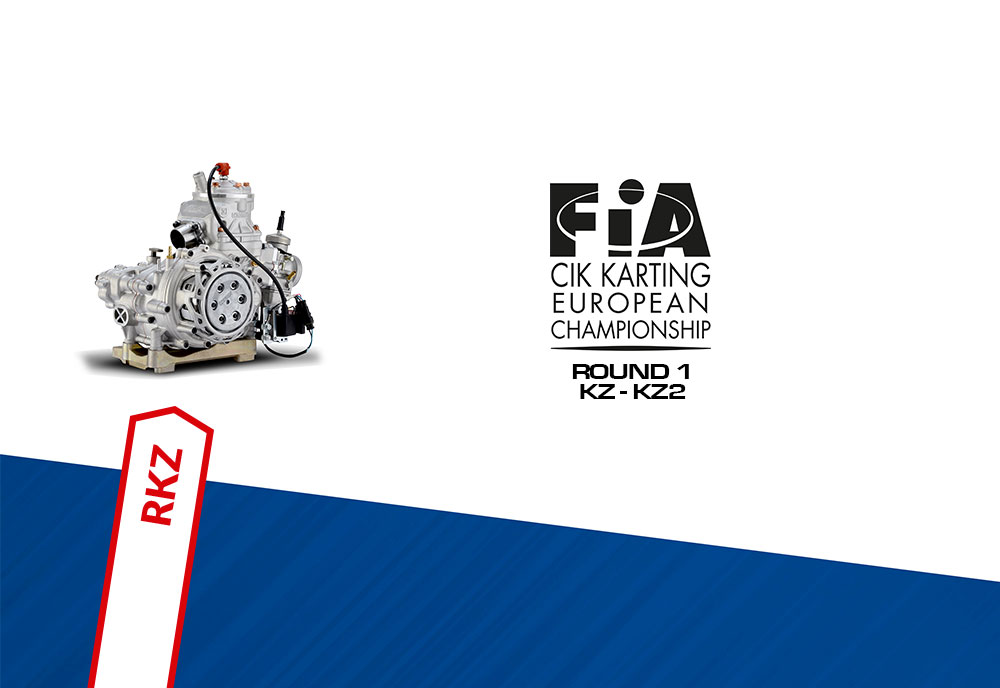 KZ - RKZ ENGINE
Weekend full of results for the Vortex engines on the Salbris circuit, in France, where the first round of the FIA Karting European Championship will be held for the KZ and KZ2 shifter categories.
In the KZ class, 22% of the drivers at the start choose the performance and the reliability of the RKZ engine, giving trust with a third and a second place in the eliminatory heats thanks to Marco Ardigò (Tony Kart Racing Team). At the end of the heats, three are the drivers running with chassis powered by Vortex engines who finish in the Top 10. And three of them also succeed after the final category, where the most concrete is still Ardigò, good at keeping an excellent third place. Behind him there are Patrik Hajek (Kosmic Racing Department), in seventh position, and Simo Puhakka (Tony Kart Racing Team), in the eighth.
KZ2 - RKZ ENGINE
Concerning KZ2, 10 is the number of drivers who choose the Vortex RKZ engine.
In the qualifying, the best is the Spanish David Vidales (Tony Kart Racing Team), able to confirm also in the eliminatory heats where he gets a victory and a third place. During the heats there are also other excellent results with several placings in the Top 3, signed by Oliver Rasmussen (Kosmic Racing Department) (twice), Matteo Viganò (Tony Kart Racing Team), Alessio Piccini (Tony Kart Racing Team), and Alexander Schmitz.
Following these results, there are two Vortex engines that rank among the best 10 of the final starting grid: those of the two Tony Kart Racing Team's drivers, Alessio Piccini and David Vidales. The first, in particular, stands out during the final, gaining an excellent fourth place.
Further confirming the excellent performance of the RKZ engine, we should also mention the great comeback, in the final, of Paul Evrard (Kosmic Racing Department), which recovers not less than 20 positions and closes 14th.