VORTEX AND ARON WIN AT THE EUROPEAN CHAMPIONSHIP FOR OK-OKJ IN GERMANY
First and second place in the Junior final on the occasion of the third round of the FIA Karting European Championship on the German circuit of Ampfing
VORTEX AND ARON WIN AT THE EUR...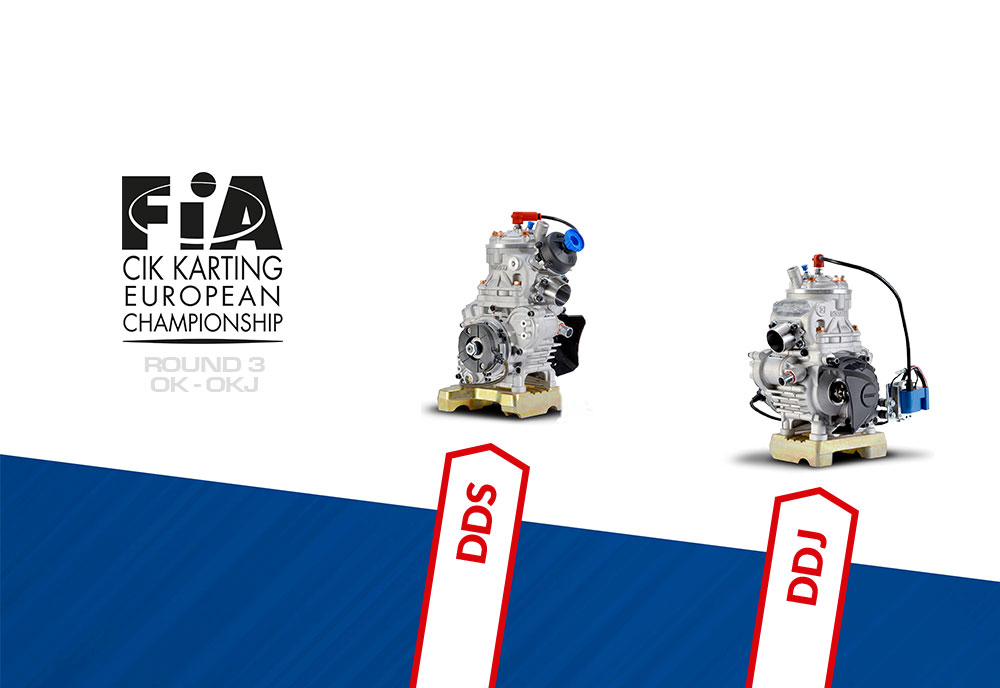 OKJ - DDJ ENGINE
The third (of four) appointment of the FIA Karting European Championship reserved for the OK and OKJ single-speed categories proved to be an absolute triumph for the Vortex engines. In the Junior class of the Kart Grand Prix - Germany, in fact, our DDJ engines were chosen by 28 drivers out of the 81 registered (35%): among these Paul Aron (Ricky Flynn Motorsport) proved to be the best on the starting grid, since he hit the pole position (43''204) and succeeded in two heats making his way for the success in the final easy. Here he conquered the lead of the race after only two laps keeping it up to the checkered flag thanks to an unsustainable rhythm for anyone, sealed by the fastest lap of the race (43''638). However, our Vortex engines' success does not end here, because the successes in the eliminatory heats were no less than 11: in addition to Aron's two, there are three wins of David Hadrien (Kosmic Racing Department), the two of Nikita Bedrin (Tony Kart Racing Team) and Luca Griggs (Lennox Racing Team) as well as the individual victories of Kai Askey (Ricky Flynn Motorsport) and Kirill Smal (Ward Racing). With these statements, there were six drivers in the final Top 10 list of the heats, in the order Hadrien, Aron, Griggs, Askey, Smal and Bedrin. In the final, however, 7 drivers on the first 10 were powered by our DDJ: the winner Aron followed by Griggs, Smal (4th), Hadrien (5th), Askey (6th), Zak O Sullivan (7th) and our Francesco Raffaele Pizzi (10th).
OK - DDS ENGINE
Great results for the Vortex engines also in the Senior category, where our DDS engines have immediately obtained an important record even before getting on track. 30 drivers out of 76 registered (39%) have chosen the performance of our engines, which have led the qualifying heats thanks to the two wins of Harry Thompson (author, among other things, of the third best time in the chrono heats in 41''970) and Juho Valtanen (Kohtala Sports), to which we add the single ones of Zane Maloney (Ricky Flynn Motorsport) and the two bearers of the KSM Schumacher team, Nicklas Nielsen and Felix Arnold. In the final Top 10 of the eliminatory heats, there were also Roman Stanek (Kosmic Racing Department) and David Vidales (Tony Kart Racing Team), with the latter present in the first ten of the final category together with Maloney (3rd place in final), Thompson and Valtanen.